Social media can be an overwhelming place. Whilst it can be a positive experience on the whole, if you find yourself getting sucked into fake news and 'cancel culture' it can quickly become toxic. Here's my advice on how to make sure you're getting the most out of your social media world.
Follow your interests
One of the best things about the internet is that there is now a group for pretty much every interest you may have. Whether it's gaming, music, fashion, or something a bit more niche, you're guaranteed to find other like-minded people if you look in the right places. Personally, there's lots of different things I enjoy so trying to meet other people with all of the exact same interests as me would be impossible! Therefore, try and breakdown what you enjoy into each individual area. Once you've done this you can search on social media for groups where members enjoy this topic, or join in on online discussions about said topic. For me, this has been joining Animal Crossing groups on Facebook and following midsize fashion creators on Instagram!
Don't engage in negativity
When you see a storm going down on Twitter, it can be very tempting to get involved with an argument you may know nothing about! Avoid the temptation, and instead of being sucked into gossip and fake news, focus your efforts on engaging with people who's content makes you feel happy and uplifted instead of bitter and angry.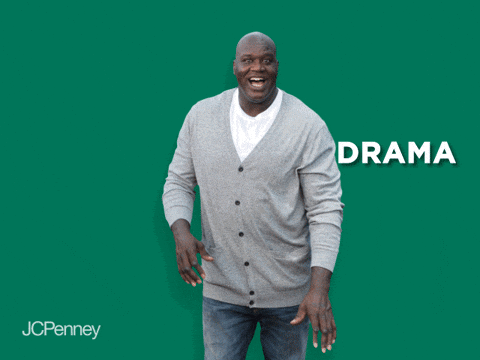 Unfollow, unfollow, unfollow!
If there's a certain person or account who makes you feel anything less than inspired, don't be afraid to press that unfollow button. Regardless of whether you know them in person or a celebrity you love, you'll feel so much better removing influences who make you feel less than your best! Focus on following people that inspire you, make you feel happy, or that you can relate to. There's no shame in needing to unfollow someone if they're bringing down your mental wellbeing.
Make new connections
Alongside being a great place to gain inspiration and ideas, you can also make real friends from social media! I found Instagram has been an amazing platform for me to meet like-minded people who love fashion and keeping it real. As a result, in the last year I've met two people in person who I now consider 'real' friends. So don't underestimate the power of a mutual follow, and popping into someone's DMs isn't always a bad thing!
So there you have it! Hopefully these little tips make conquering the internet seem a bit more manageable, and you'll be able to find your own happy community online.